Whether you are producing precise and intricate components, or huge, heavy workpieces, we can help you to find the right shot blasting or sandblasting solution for you.
Please contact us and we will help to determine the right solution based upon:
Your Application
Do you want to clean, strengthen (peen), polish, deburr, remove paint or desand your workpieces?
What finish do you want to achieve, and to what quality?

The Component
What size and weight?
What geometry?
How complex?

The Quantity
How many workpieces do you want to treat in one shift?
Your Production Process
Automated or manual?
Batch or in-line?
What materials handling processes do you have in place?

Your Production Plant
What size space do you have, and what are the surrounding facilities?

Your Budget
How soon does this solution need to pay for itself, and how soon will BlastKing be helping you to save money?
Contact us for a preliminary discussion – there's no obligation, and we're not into hard-sell tactics.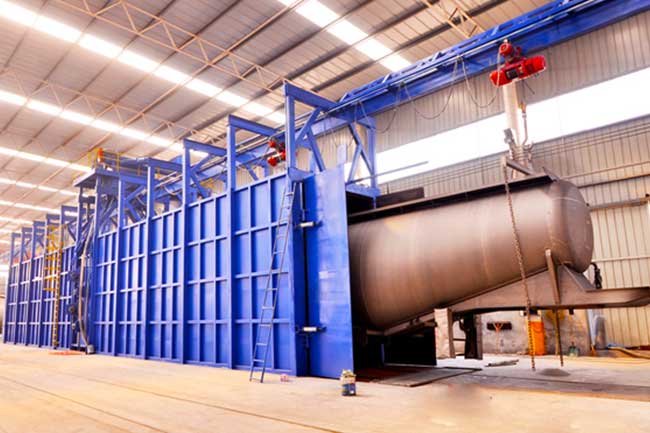 Custom-Designed Solutions
BlastKing specializes in custom-designed shot peening and surface preparation solutions to provide a solution to your challenges.
With global innovation and global machine support, we can support your peening and surface preparation needs.
Standard Machines
Similarly, we have used our experience gained from the design and manufacture of over 5,000 blast machines to create a full range of standard design machines, look through the Equipment pages to find out more. Or filter through our machines, to find the right solution for your application, by using the Product Selector tool below.
How quickly would you like delivery? SmartLine shot blast machines can be delivered to you very quickly at a very competitive price.