Through Type Sandblast Machines
At Cheap Price
Airblast machines can take the form of a dry blast room/cabinet or wet blast cabinets. During dry blasting (dry free-flowing media) and wet blasting (media water mix), the blast media is pneumatically accelerated by compressed air and projected by nozzles onto the component.
Get Your Instant Quote
Auto Sandblast Machine Features
This equipment has the obvious characteristics of
High processing efficiency
Simple operation
Energy saving
Environmental protection
Pollution-free
No sticking debris after sandblasting
Avoid the uneven effect
Avoid color difference
Solve the difficulty in quality assurance of manual sandblasting.
The through-type sandblasting machine includes 4 to 36 blasting nozzles, which can change according to process requirements.
This equipment is a closed internal circulation chamber sandblasting machine, which adopts frequency conversion speed regulation.
The whole sandblast equipment includes a professional cyclone separator, which can realize the practical separation of abrasives and dust, ensure the high quality and efficiency of product processing, and save the consumption of abrasives to the greatest extent.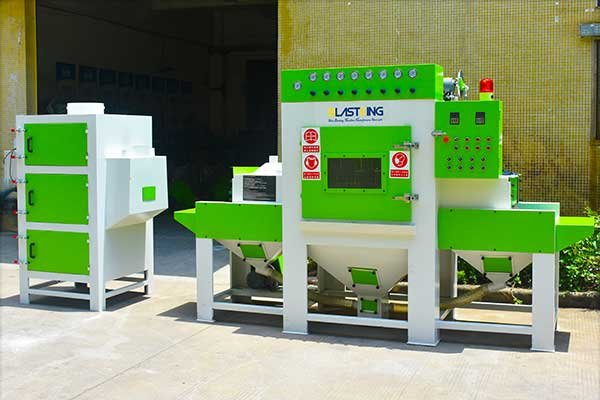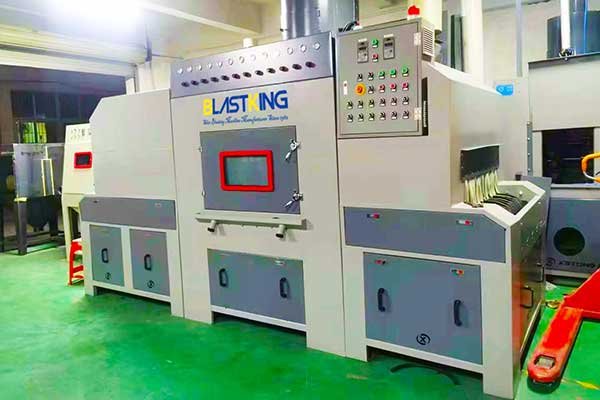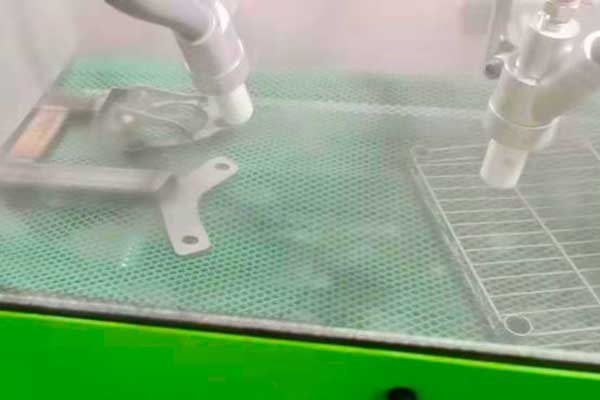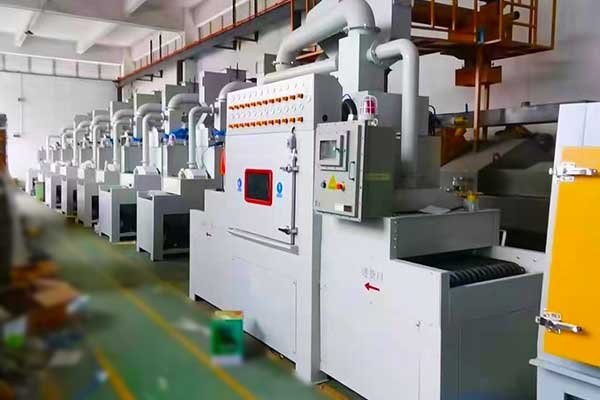 Get A Strong Partner at Your Side Now!
Consult your dedicated surface preparation equipment experts to make your business succeed!