Satellite Table Blasting Machines
At Cheap Price
The satellite table machine provides the advantage that new parts can be loaded while others are processed. Besides the traditionally fixed indexing turntables there are machine types with one or two mobile indexing turntables.
Get Your Instant Quote
One or Two swing-in Turntables Available
The essential component of a satellite table machine is the indexing mechanism which rotates the workpiece through fixed positions within the blasting machine. Smaller symmetrical parts are best processed in this kind of machine for example:
Gears
Engine disks
Shafts
Pans
Pots
Brake and clutch disks
Wine bottle
Flashlight
Glass & metal lampshape
Features
Various arrangement of the satellite turntables is possible
Ergonomic working height for easy loading and unloading
Easy loading by hand, hall crane or automatic workpiece handling system
Easy adaptation of the satellites to customer's workpiece fixings
Separate programming of each satellite (option)
Energy supply of the satellites by current or compressed air (option)
Single indexing resp. batch operation in the same machine
Rotation or angle exact positioning of the workpieces allows the treatment of complex geometries
Applications
Cleaning
Corrosion removal
Cosmetic Finishing
Deburring
Deflashing
Internal Cleaning
Paint Stripping
Preparation for Painting, Bonding and Plating
Rust and Heat Scale Removal
Shot Peening
Surface Texturing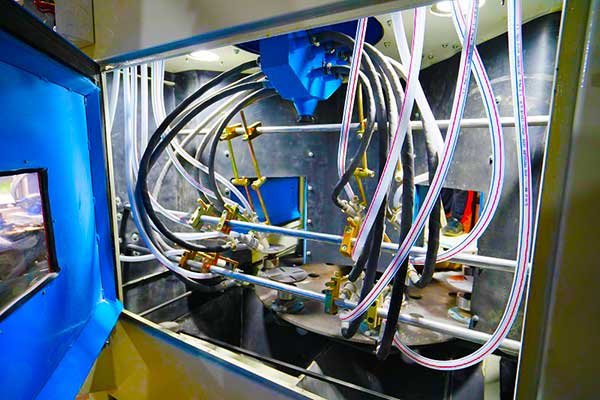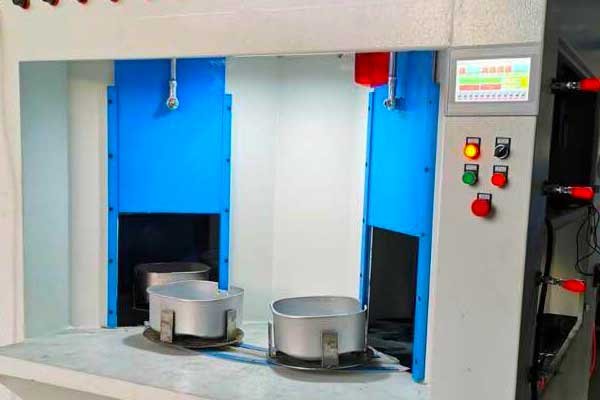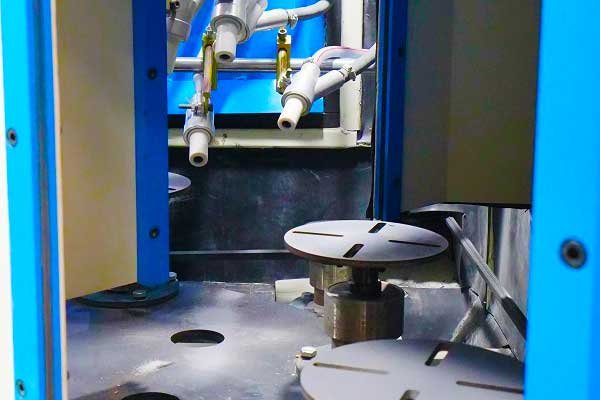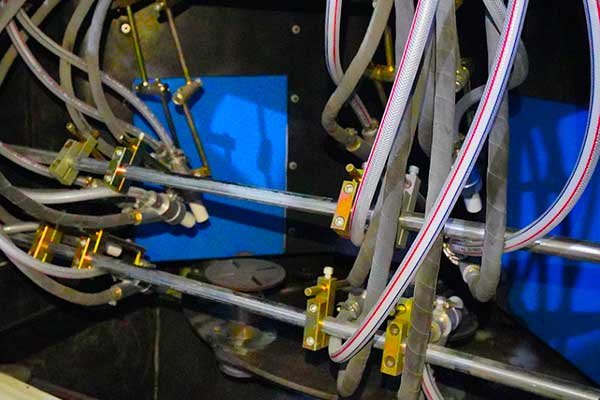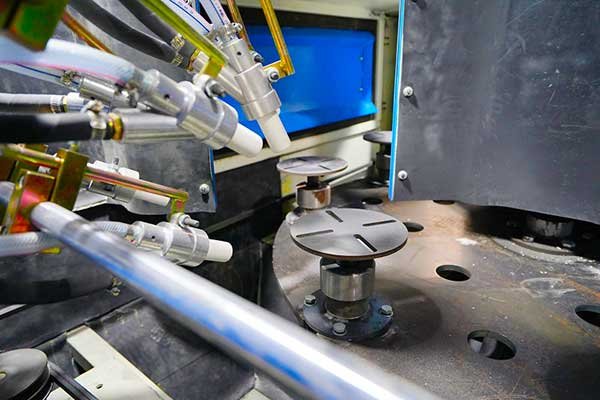 The Satellite Table Sandblast Machine Design
The various designs of the satellite turntable sand blasting machines meet all customer requirements regarding loading and unloading.
ST 1: fixed satellite turntable
ST 2: one-sided roll-in satellite turntable
ST 3: two-sided roll-in satellite turntables
ST 4: fixed satellite turntable, indexing about 180°
ST 5: one-sided swing-in satellite turntable
ST 6: two-sided swing-in satellite turntable
Get A Strong Partner at Your Side Now!
Consult your dedicated surface preparation equipment experts to make your business succeed!