Auto Shot Blasting & Priming Line
BlastKing is a world leader in surface preparation technology, offers a complete range of surface preparation technologies, parts and services and stands ready to improve our customers' productivity and profitability.
BlastKing preservation line undertakes the task of being able to sandblast, clean, and spray protective primer on the surface of steel plates and profiles for shipbuilding (T material, angle steel, channel steel, I-beam, et cetera).
This equipment removes rust and paints from the surface of steel plates and sections in the steel pretreatment workshop of shipyards. Through the pretreatment of steel, rust, oxide, and dirt are removed from the surface so that the steel has a clean and rough texture to enhance the adhesion between the paint film and the steel surface, thus ensuring the quality of steel anti-corrosion coating.
Features
Complete systems quoted
One supplier for all components
Proven abilities – The industry leader
Quality components
Proven technology
Custom designs – Flexible layouts
Simple integration into existing manufacturing processes
Wide range of system sizes and variants
Applications
For the treatment of plates, beams, and profiles in the steel manufacturing, construction, and processing industry.
Removal of mill and forge scale and rust
Increase of surface roughness
Corrosion removal
Rust and heat scale removal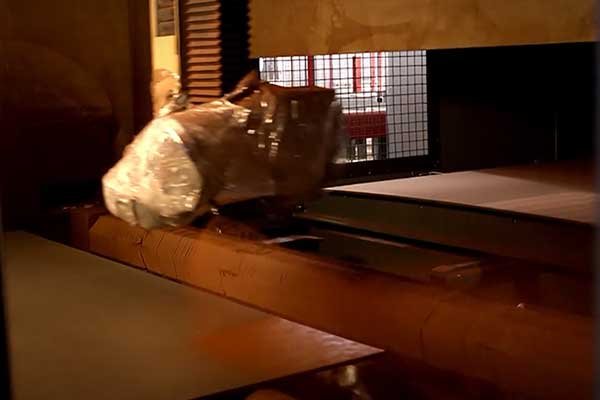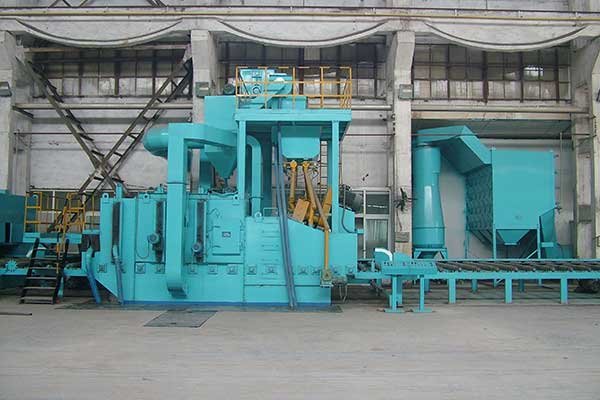 Key to Fully Automated Preservation Line
Cross transfer conveyor
Inlet roller conveyor
Pre-heater
Roller conveyor shot blast machine
Blast machine filter
Paint spray chamber
Paint chamber filter
Slat conveyor
Heating system
Drying chamber
Cross transfer conveyor
Outlet roller table
Get A Strong Partner at Your Side Now!
Consult your dedicated surface preparation equipment experts to make your business succeed!