Wire Rod Shot Blasting Machines
BlastKing is a world leader in surface preparation technology, offers a complete range of surface preparation technologies, parts and services and stands ready to improve our customers' productivity and profitability.
The mechanical descaling process can be considered an "environmentally responsible" non-polluting alternative to chemical descaling. Wire, bar, tubes, and profiles can be blast cleaned in a single or multistrand method.
Designed as 3, 4, or 6-wheel machines, Single- or multistrand longitudinal blast machines meet different capacity requirements and can be optimally adapted to changing product runs. These shot blast machines are easy to integrate into modern drawing lines operating at speeds of up to 240m/min, or can be used as stand-alone machines for autonomous finishing.
Features
Proven ORICA® double-disc blast wheels with the linear layout
Various numbers of wheels are possible
Remote control adjustment of abrasive throughput to meet different production conditions
Blast housing made of wear-resistant manganese steel
From stand-alone machines to integrated solutions
Maximum energy utilization by use of adjustable abrasive stream guide plates
Applications
Descaling of round, square, hexagonal or flat wire, wire rod, welding rod, and bars
Single-strand Machines or Multi-strand machines are available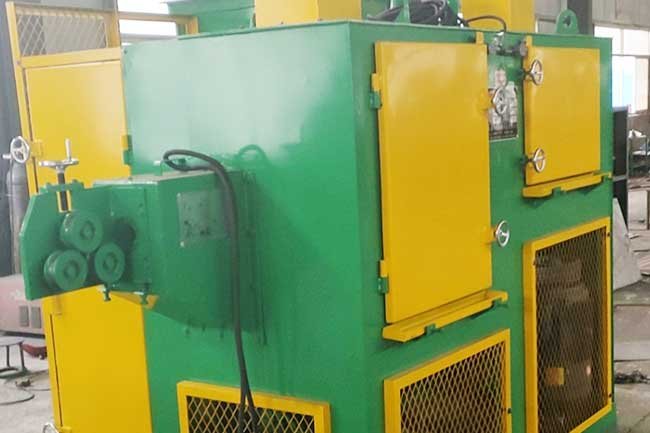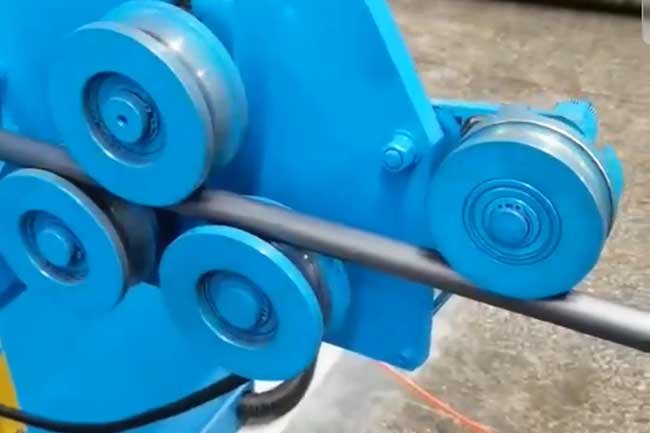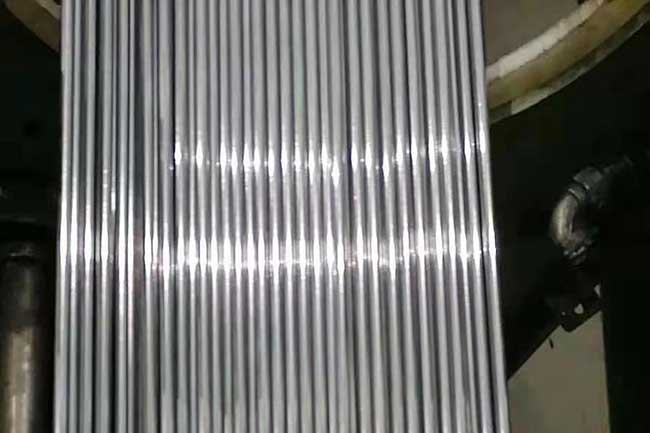 Highest Performance Wire Rod Shot Blasters
The machine's model choice is according to the production program and the descaling speed: the best prerequisites for efficient concepts and customer-specific solutions. Additional equipment such as reels, straightening units, driving devices, and loading and unloading systems ensure high efficiency. Specific features are included to ensure that energy and abrasive are used to maximum effect. FL blast machines have proved themselves in hundreds of applications and operate around the clock in many cases.
Basic Specification
| Machine Model | FL-3-38 | FL-3-55 | FL-4-55 | FL-6-55 |
| --- | --- | --- | --- | --- |
| Max. diameter (mm) | 38 | 55 | 55 | 55 |
| Wheel number | 3 | 3 | 4 | 6 |
| Wheel power(kw) | 22 | 30/37 | 30/37 | 30 |
The technical data is not binding and may be subject to change.
Depending on the type of parts, production method, etc., further machine types and measurement specification sheets upon request.
Get A Strong Partner at Your Side Now!
Consult your dedicated surface preparation equipment experts to make your business succeed!